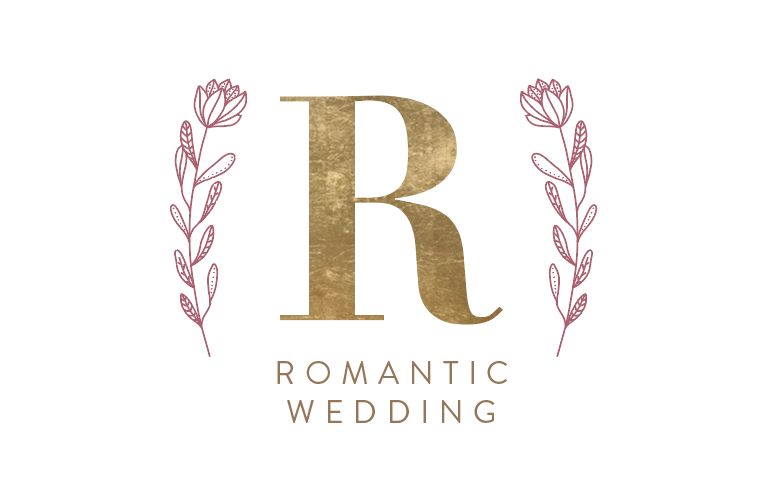 ROMANTIC WEDDING AMSTERDAM
Romance and love are at the heart of a perfect wedding day. True love can be best seen in the smallest of gestures and the meaningful looks that are exchanged when you think no one is watching. Celebrate your day with a ceremony on a beautifully decorated boat with fairytale lights and elegant flowers, have a romantic fête de l'amour with your loved ones and create memories to last a lifetime.

This wedding package includes
a welcoming drink
a beautiful decorated ceremony on a salon boat
a personal ceremony hosted by an English speaking celebrant
a photographer or videographer for 4 hours
a bridal bouquet and groom's boutonniere
planning and coordination by one of our fantastic wedding planners
a wedding cake and a glass of sparkling wine for the toast
a wedding reception with refreshing drinks and tasteful canapés
music during the ceremony and reception performed by professional musicians
a private dining experience at a romantic historical canal house with lovely flower decorations
The packages have been designed to cater to ten guests. For this package we charge a fee of € 175,- for every extra guest. Also be sure to ask for our additonal My Wedding Amsterdam List which shows you all the extras and upgrades we have to offer. It is also possible to celebrate your wedding with a more select group. However due to the exclusive nature of the wedding packages a fee for a minimum of ten guests is a prerequisite.
DINNER ALONG THE CANALS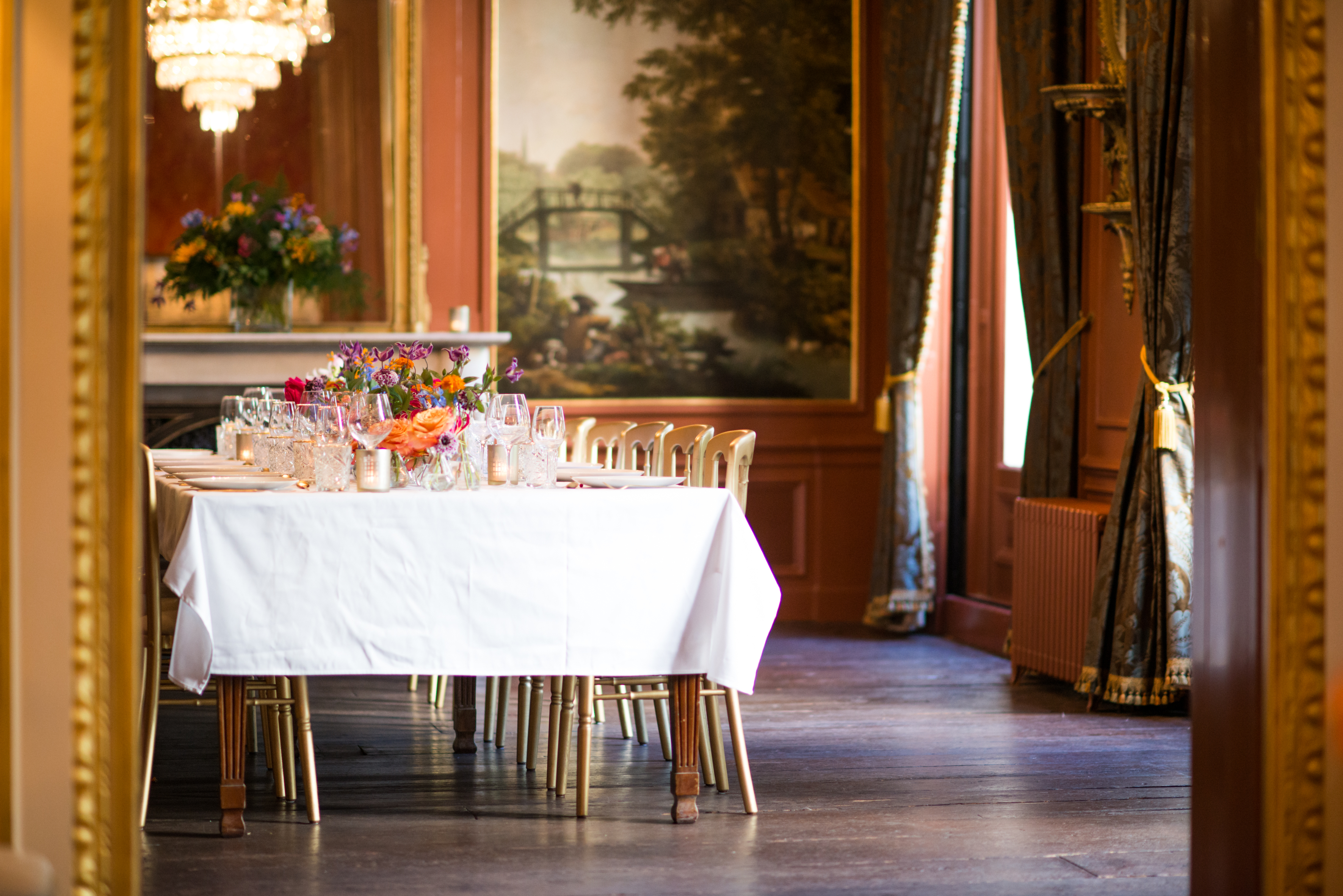 The canals of Holland's capital are world famous, and for good reason. They are a major part of this city's charm and, since the 17th century, synonomous with Amsterdam.
An amazing, national monument will serve as the location for your wedding dinner. In a gorgeously decorated room you will be able to enjoy a tasteful menu surrounded by historical decadence and refinement. Chandeliers, renowned portraits, antique wooden elements and red velvet, what a dream!
FLOWERS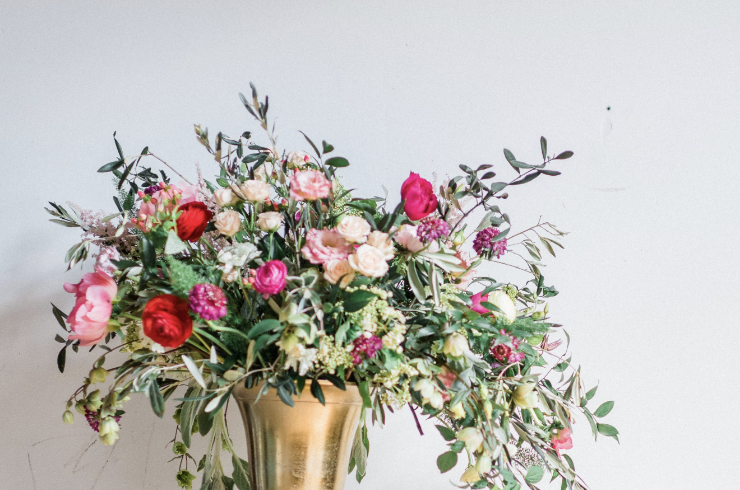 Flowers create a ray of beauty that, together, perfume the air and bring joy to your hearts. Your wedding will be filled with these beautiful natural gems. The arrangements will be styled according to your Romantic wedding theme by a well known florist who will handpick your fresh flowers from Amsterdam's famous flower auction. Can you already see yourselves surrounded by all those roses?
Our florists are talented artists and put together the most enchanting arrangements, to give your venue a unique, romantic look to create the perfect setting for your Romantic wedding.
WINE & DINE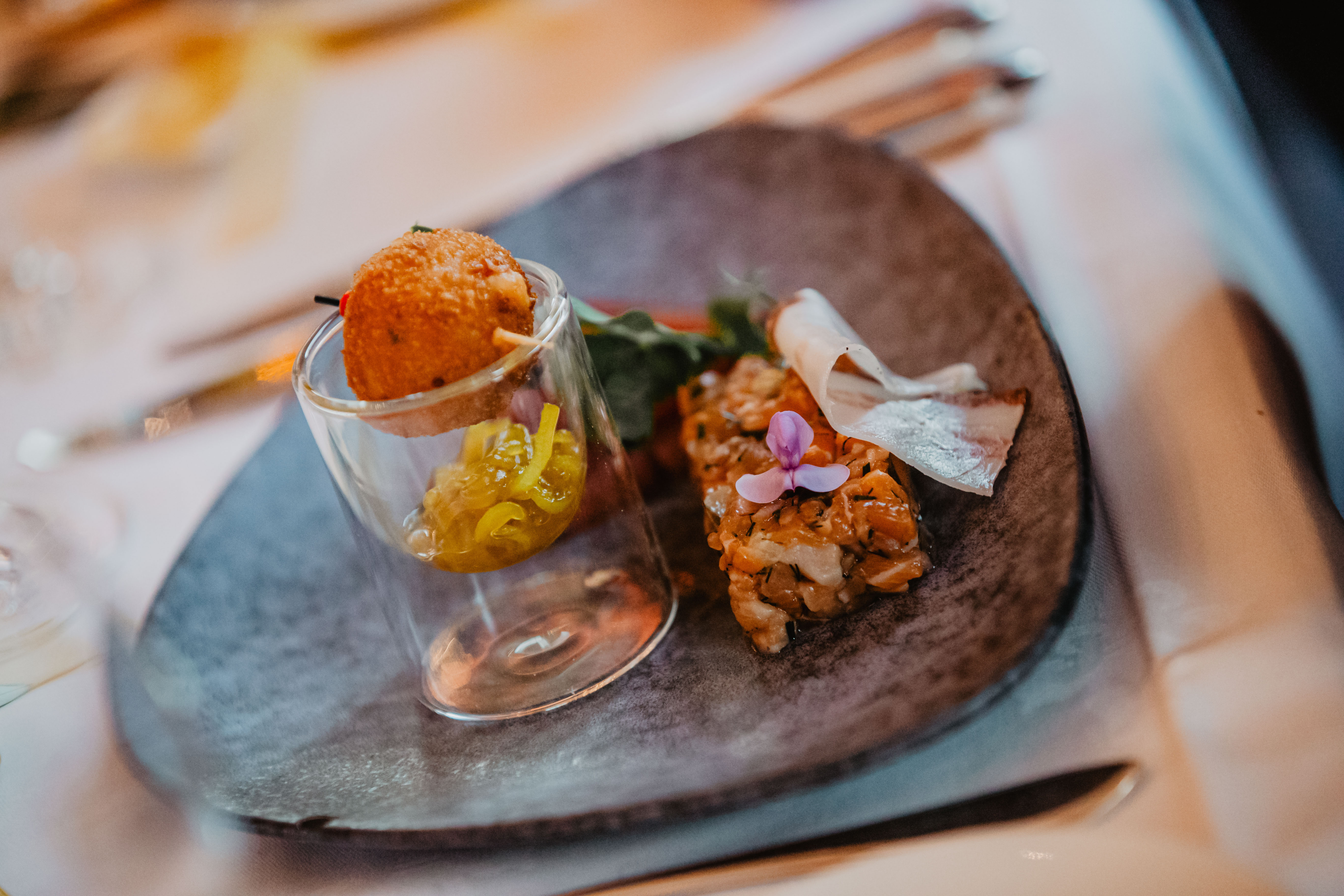 Your wedding dinner will be prepared by a culinary hero of ours. The service this caterer provides is outstanding and your dining experience will be both intimate and one of a kind. Enjoying this moment with friends and family in such an exceptional setting is truly extraordinary. A once in a lifetime experience to savor forever.
MUSIC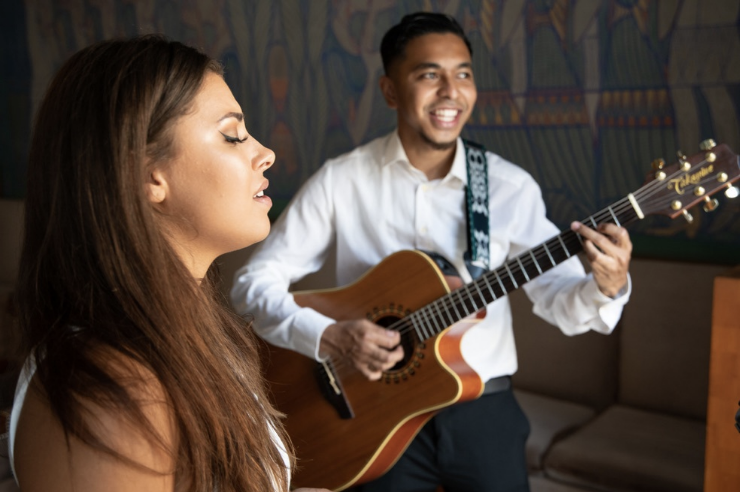 A wonderful, magical, musical duo will bring life to your big day as their music will create the perfect sentiment during your ceremony and reception on the salon boat. These fantastic musicians, a female singer and her fellow guitar player, are extremely talented and always open towards incorparating specific musical requests to perform at your ceremony to add that personal, intimate touch.
During your reception you and your guests will enjoy acoustic background music that will create the perfect atmosphere. Music is at the heart of life and love and this musical duo knows how to set the tone for a wedding day to remember.
FLOATING CEREMONY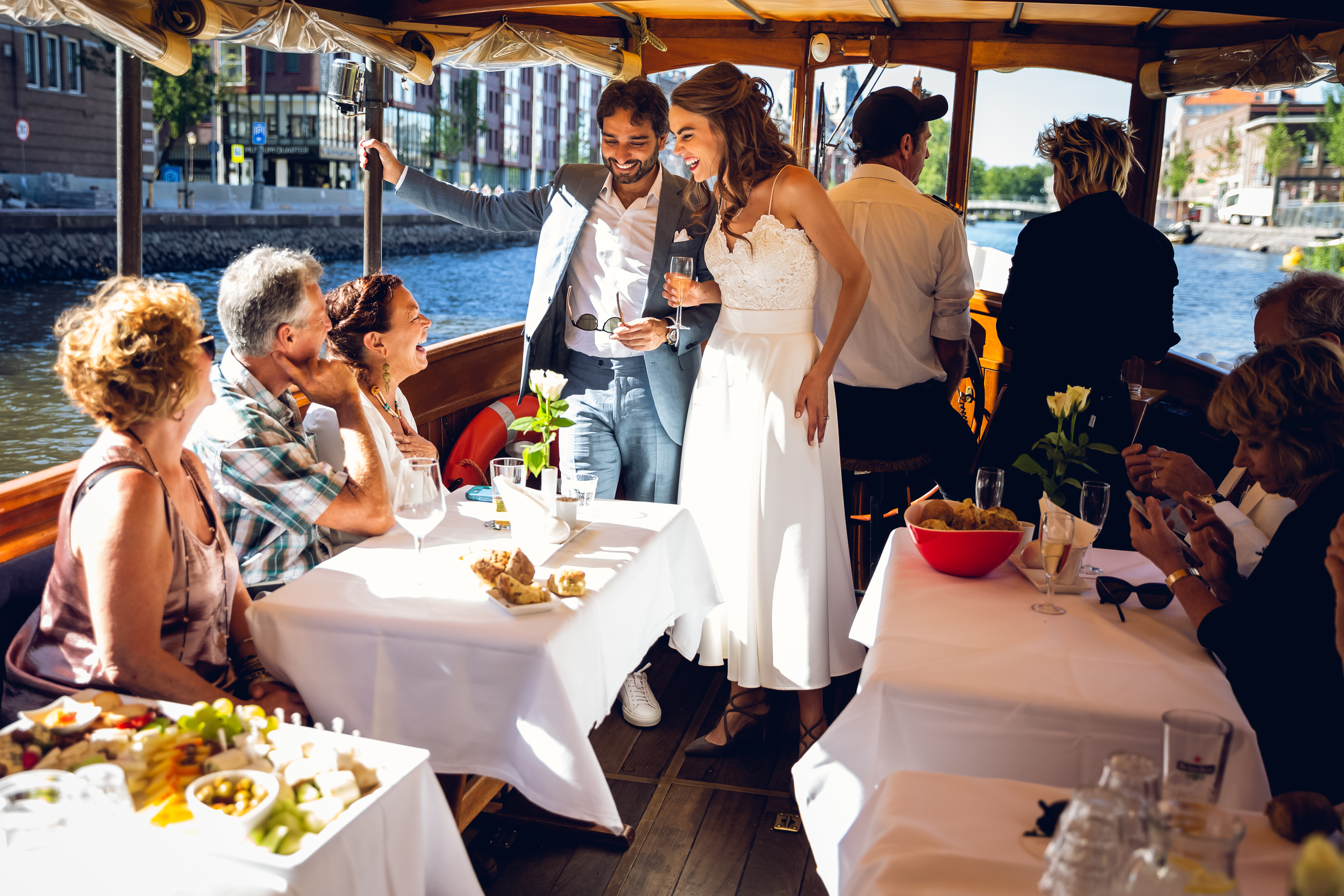 Go classical with your Romantic wedding theme and have your ceremony on a gorgeously chique salon boat. The salon boat in question was built in 1904 and the decor has those classical copper, wooden and red velvet elements that provide elegance and finesse. This venue has the best of both worlds; the charm and grace of the fin de siècle and all the luxuries our modern era has to offer.
How romantic is it to exchange your vows and say your "I do's" under the famous Magere Brug ("Skinny Bridge") or while navigating the stunning canals of Amsterdam!
From this stunning, authentic salon boat you will see Amsterdam from a completely different view. While the rustling of the city fades into the background, all you will be surrounded with are the alluring canals, the magnificent roses that grace the salon boat and each others' love. After the ceremony you will toast to your marital bliss and you will have all the time in the world to enjoy the breathtaking views of Amsterdam from the tranquility of its famous canals.
WEDDING PHOTO/VIDEOGRAPHER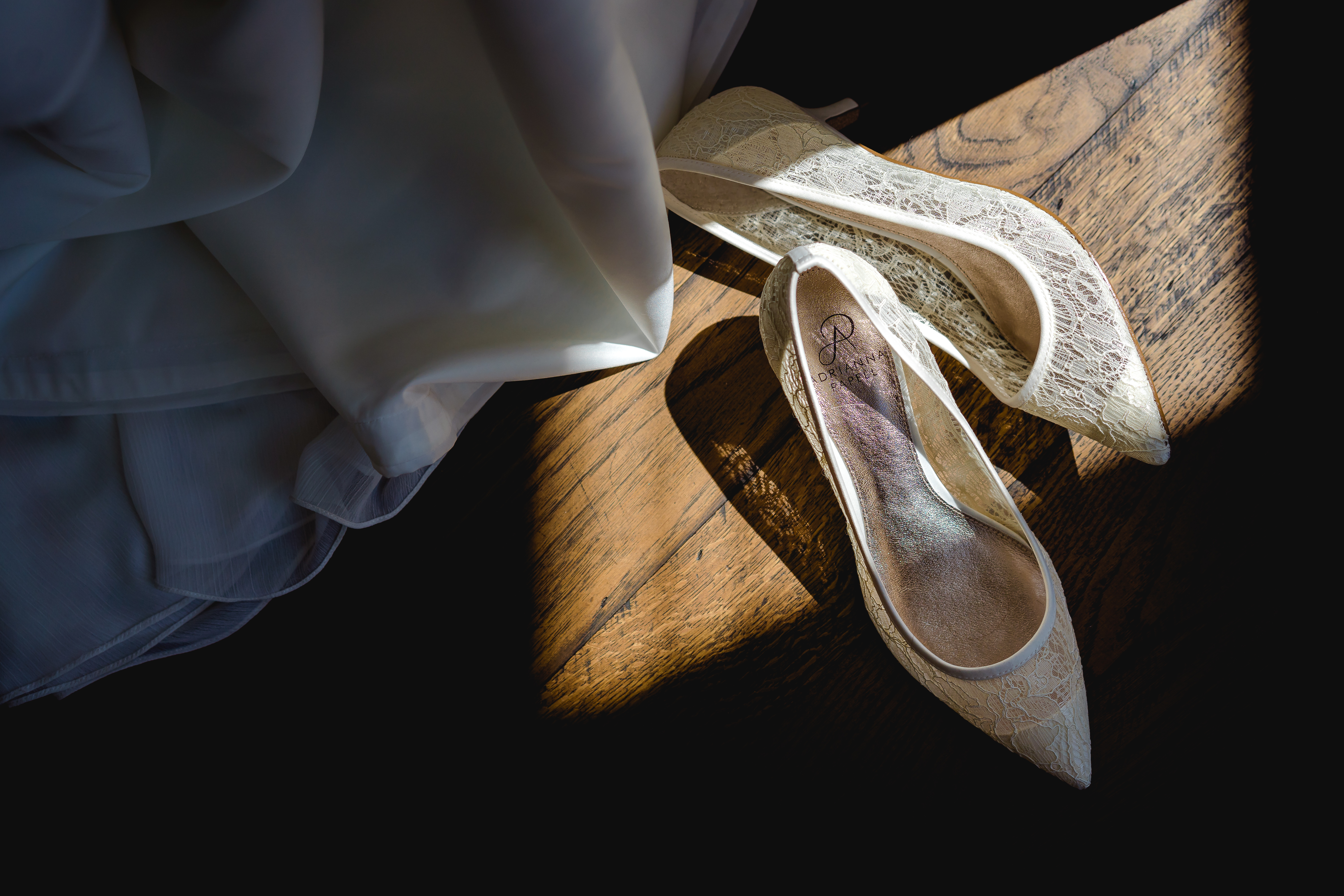 What do you look forward to after the wedding and your honeymoon? Exactly, that beautiful wedding movie or the breathtaking photographs in which intimate moments, meaningful glances, loving hugs and joyous celebration of your love have been captured, specially for the two of you. We work with innovative photographers and videographers, professionals with whom we've successfully collaborated in the past.
Our photographers and videographers know how to seemlessly melt into the background and deliver precious visual moments of your big day.
WEDDING CAKE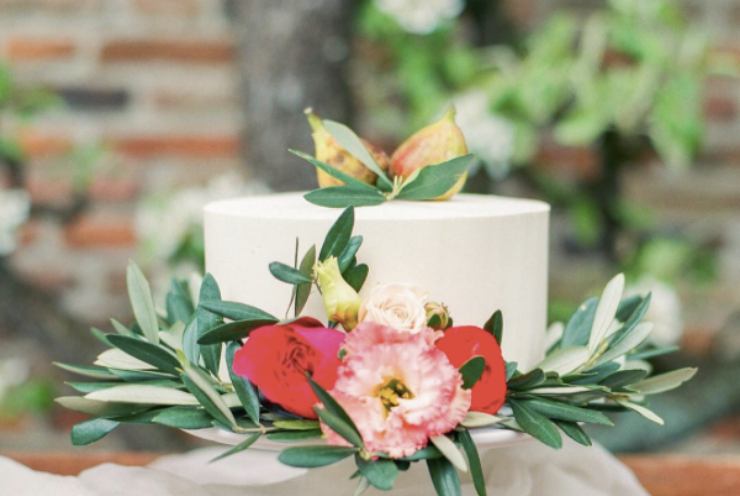 Do it like the Dutch do and cut the cake right after the ceremony and make your guests gasp and stand in awe of your beautiful, one of a kind, wedding cake. A unique design, fresh flowers; you name it, we've got it. Our confectioner will bake an elegant bridal cake that will make your dreams come true. A romantic, floral, vanilla wedding cake with a creme of champagne, or a graceful naked cake decorated with beautiful flowers. The sky is the limit. We will bring your hearts' desires to life and wow your guests at a reception to remember.
WEDDING OFFICIANT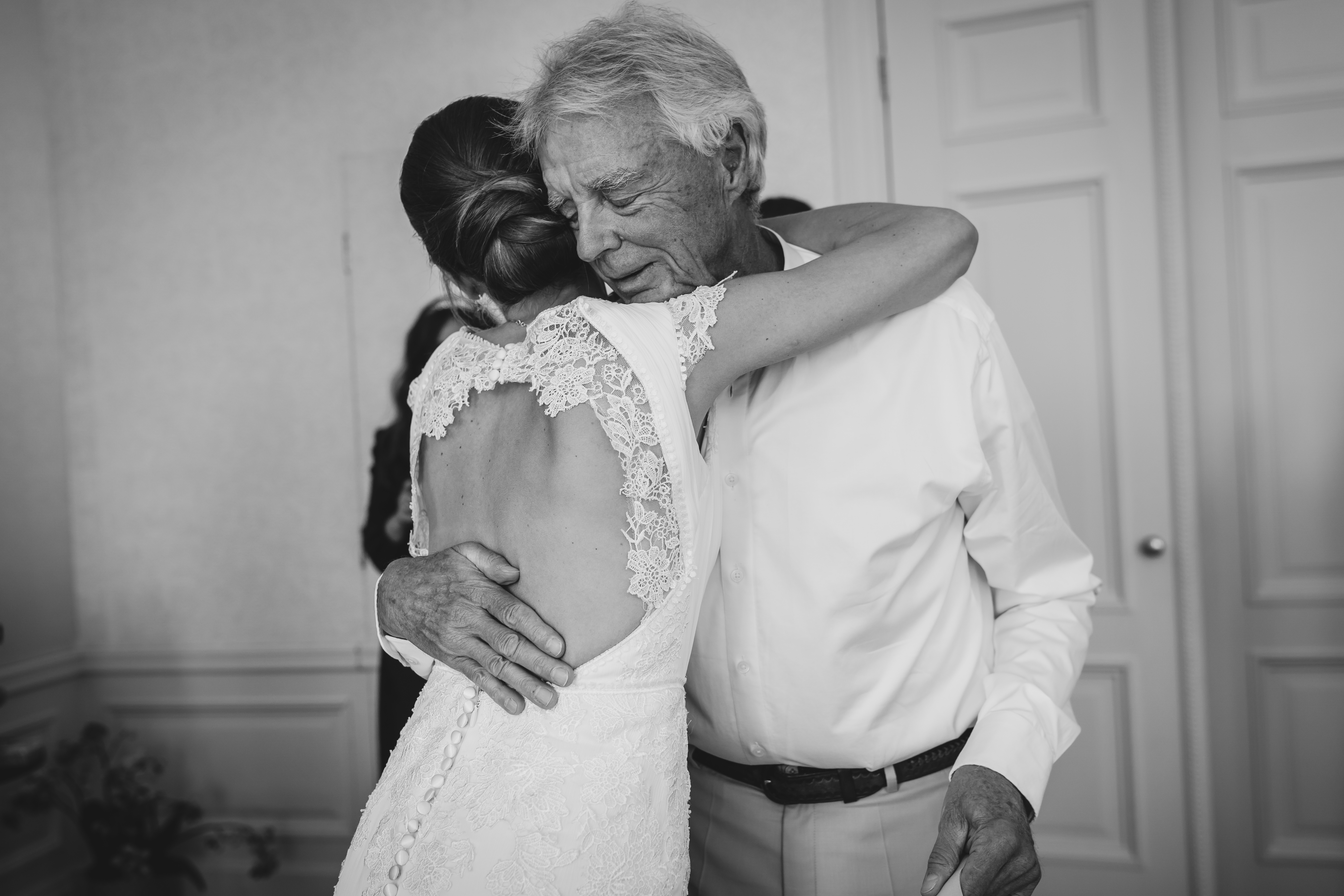 Your wedding day is all about celebrating your love for one another. During this joyous occasion the ceremony must, obviously, stand out. That memorable moment in which you exchange your vows and say your "I do's" is what it's all about. It has to be unique and exceptional. It has to be 'you'.
Our experienced wedding officiant specializes in creating one of a kind, heartfelt and personalized ceremonies. Together, you will plan a ceremony that expresses your hearts' desires and represents the love you feel for one another.
On the big day your wedding officiant will facilitate the ceremony of your dreams. The only thing you have to do, is to savor the moment.
WEDDING PLANNERS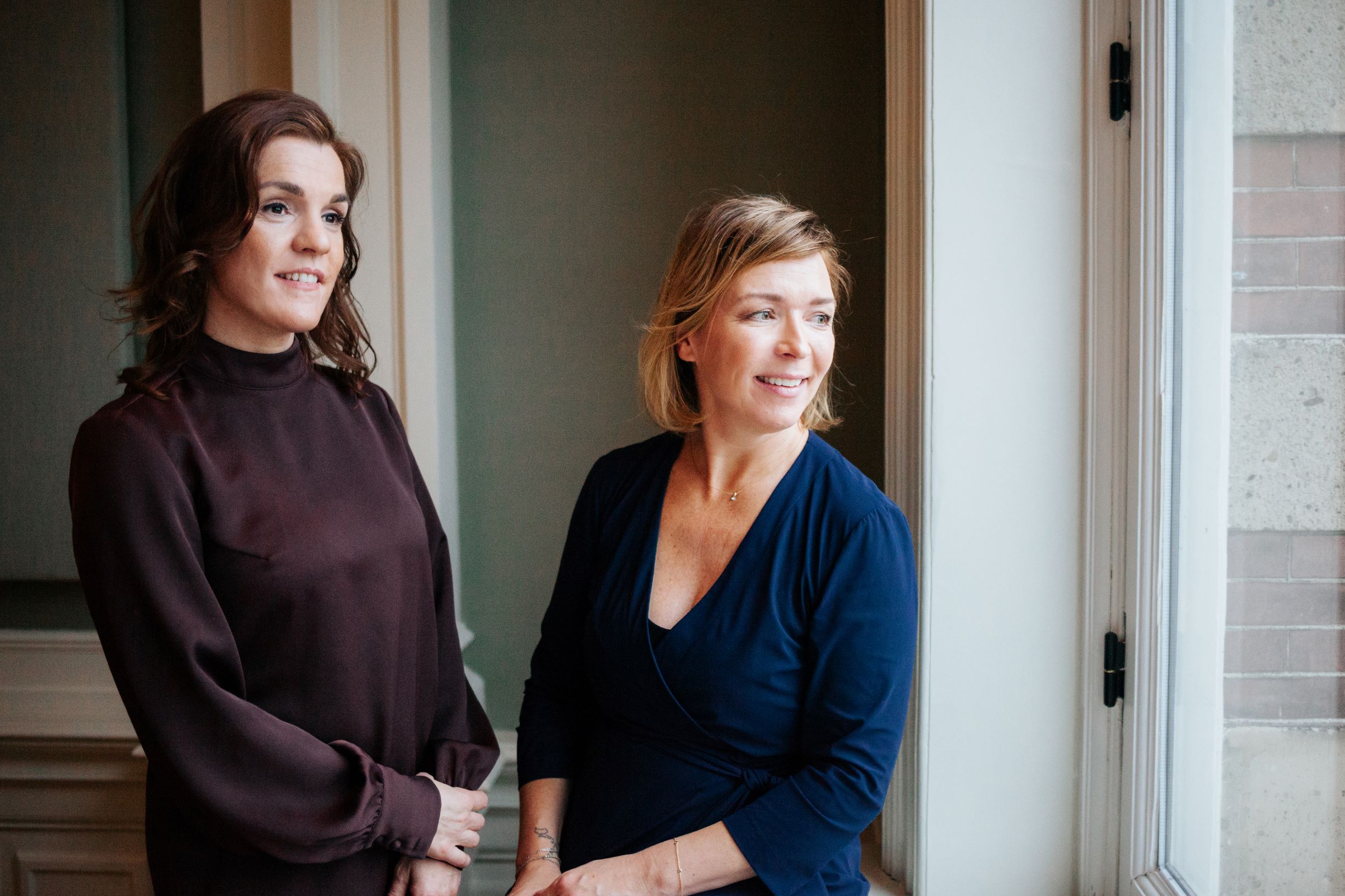 Our wedding planners are specialized in creating an unforgettable day, filled with love and laughter. With over ten years of experience in the wedding industry they know how to turn your dreams into reality. From the first meeting to you special day: they will take care of everything, even the tiniest detail that may not have even crossed your minds. We understand the value of collaboration and work with a qualified, devoted team.
A word from our Wedding planners:
"One thing we almost love as much as wedding planning is the city of Amsterdam. Our team is very passionate about Holland's capital. The city never sleeps, it's always moving, changing, evolving. This city is our home, our passion. We know the most current hot spots, the up and comings and the hidden gems of this vibrant city."
Cookies
We gebruiken cookies op onze website om u de meest relevante ervaring te bieden door uw voorkeuren en herhaalbezoeken te onthouden. Door op "Accepteren" te klikken, stemt u in met het gebruik van ALLE cookies.
-
We use cookies on our website to give you the most relevant experience by remembering your preferences and repeat visits. By clicking "Accept", you consent to the use of ALL the cookies.
Read More
.
Privacy Overview
This website uses cookies to improve your experience while you navigate through the website. Out of these, the cookies that are categorized as necessary are stored on your browser as they are essential for the working of basic functionalities of the website. We also use third-party cookies that help us analyze and understand how you use this website. These cookies will be stored in your browser only with your consent. You also have the option to opt-out of these cookies. But opting out of some of these cookies may affect your browsing experience.