At My Wedding Amsterdam we have put together wedding packages that will serve as a baseline for your big day. The wedding packages have different themes and the selection of our suppliers and venues have been structured around them.
For all couples who want to get married soon in a small COVID-19 proof setting, please contact us for the possibilities this wedding season. We do our best to adjust the packages so you can celebrate your wedding safely.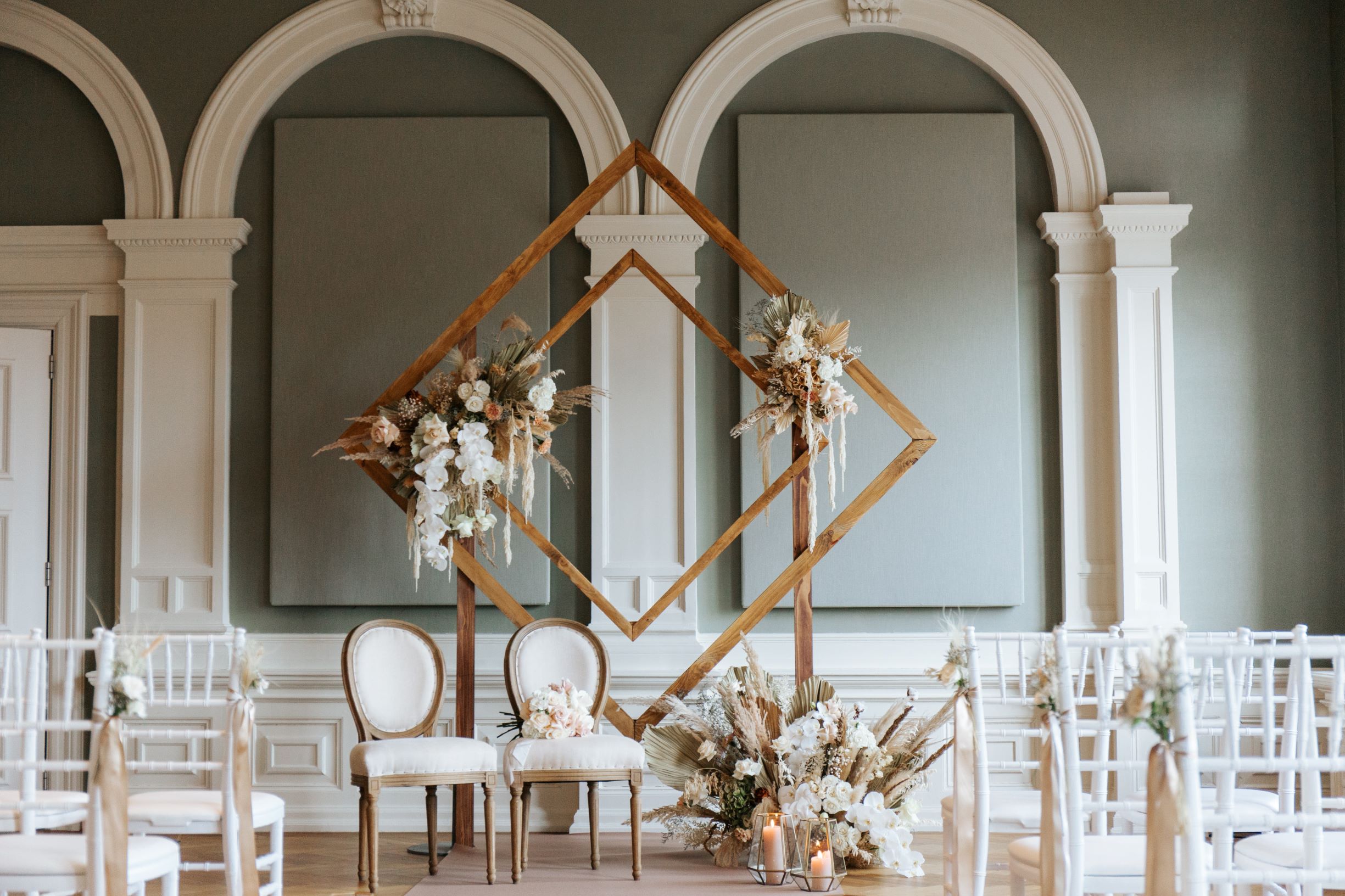 Create memories that last a lifetime and celebrate your wedding day, elopement, renewal of the vows or anniversary in the beautiful city of Amsterdam.
At My Wedding Amsterdam we have put together different wedding packages that will serve as a base line for your big day. The packages have different themes and the selection of our suppliers and venues have been structured around them. Each package consists of
a welcoming drink to greet your family and friends
a personal ceremony hosted by an English or Dutch speaking celebrant
a photographer or videographer
a bridal bouquet
a groom's boutonniere
a wedding cake with a refreshing glass of sparkling wine
a wedding reception with tasteful crudités
live musicians during your ceremony or diner
and last, but certainly not least a private dining experience at a unique venue.
Throughout the day you will be welcomed at two or three of our hand picked, exclusive venues. Each location will be decorated and every tiny detail will be in sync with the style of your theme.
We offer outstanding wedding packages, because we know all the hotspots and the hidden gems of this amazing city.
To inspire we created different themes, but within every package you are free to make alterations and add things to personalize every detail of your wedding. The packages have been designed to cater to ten guests (except the elopement package which is for 2-4 guests). You can always choose to add to your package if you have more loved ones joining you on your special day. It is also possible to celebrate your wedding with a more select group. However, due to the exclusive nature of the wedding packages, a fee for a minimum of ten guests is a prerequisite.
As the sole supplier of exclusive wedding packages in the Netherlands, My Wedding Amsterdam is one of a kind. With over ten years of experience in the wedding and events industry we offer every option you can think of and more.
It's an honor to be a part of your special day and to help you turn your dreams into reality.
Please note that a civil wedding is only applicable for couples who live in The Netherlands,  for this reason all our package contain a symbolic ceremony.
You have the possibility to add the official part when you are Dutch or have a permanent residency in The Netherlands.
All mentioned rates on this website are starting prices that are based on weekdays in low season. Sometimes your are lucky and sometimes we will have to add an additional fee.
We strongly recommend that you get a wedding day insurance, please ask us about the possibilities.
Cookies
We gebruiken cookies op onze website om u de meest relevante ervaring te bieden door uw voorkeuren en herhaalbezoeken te onthouden. Door op "Accepteren" te klikken, stemt u in met het gebruik van ALLE cookies.
-
We use cookies on our website to give you the most relevant experience by remembering your preferences and repeat visits. By clicking "Accept", you consent to the use of ALL the cookies.
Read More
.
Privacy Overview
This website uses cookies to improve your experience while you navigate through the website. Out of these, the cookies that are categorized as necessary are stored on your browser as they are essential for the working of basic functionalities of the website. We also use third-party cookies that help us analyze and understand how you use this website. These cookies will be stored in your browser only with your consent. You also have the option to opt-out of these cookies. But opting out of some of these cookies may affect your browsing experience.