Create memories that last a lifetime and celebrate your wedding day, elopement, renewal of the vows or anniversary in the beautiful city of Amsterdam. Navigate Holland's capital through its canals on a festive boat, say your "I do's" on the famous Magere Brug (the "Skinny Bridge") or at one of our other exclusive romantic venues, toast to your marital bliss with the finest champagne, taste your delicious wedding cake and sit down for a world class dinner with your loved ones at one of the local, stylish hotspots we have selected for you. To put it simply: enjoy all that this top notch city has to offer.
At My Wedding Amsterdam we have put together different wedding packages that will serve as a base line for your big day. The packages have different themes and the selection of our suppliers and venues have been structured around them. Each package consists of a welcoming drink to greet your family and friends, a personal ceremony hosted by an English speaking celebrant, a photographer or videographer, a bridal bouquet, a groom's buttonhole, a wedding cake with a refreshing glass of sparkling wine, a wedding reception with tasteful crudités and last, but certainly not least, a private dining experience at a unique venue. Throughout the day you will be welcomed at two or three of our hand picked, exclusive venues. Each location will be decorated and every tiny detail will be in sync with the style of your theme.
We offer outstanding wedding packages, because we know all the hotspots and the hidden gems of this amazing city. If you want a Dutch wedding in Amsterdam with an original twist then you have come to the right place. From a romantic wedding at a historical venue to a stylish ceremony at a metropolitan hotspot, it is all possible with My Wedding Amsterdam.
We offer various packages, but you are free to make alterations and add things to personalize every detail of your wedding. The packages have been designed to cater to ten guests (except the elopement package which is for 2-4 guests). You can always choose to add to your package if you have more loved ones joining you on your special day. It is also possible to celebrate your wedding with a more select group. However, due to the exclusive nature of the wedding packages, a fee for a minimum of ten guests is a prerequisite.
As the sole supplier of exclusive wedding packages in the Netherlands, My Wedding Amsterdam is one of a kind. With almost ten years of experience in the wedding and events industry we offer every option you can think of and more.
It's an honor to be a part of your special day and to help you turn your dreams into reality.
Please note that a civil wedding is only applicable for couples who live in The Netherlands,  so when you are in Amsterdam for a destination wedding, we will organise a symbolic ceremony for you.
For all couples who want to get married soon in a small covid-19 proof setting, please contact us for the possibilities this wedding season. We do our best to adjust the packages so you can celebrate your wedding safely.
PACKAGES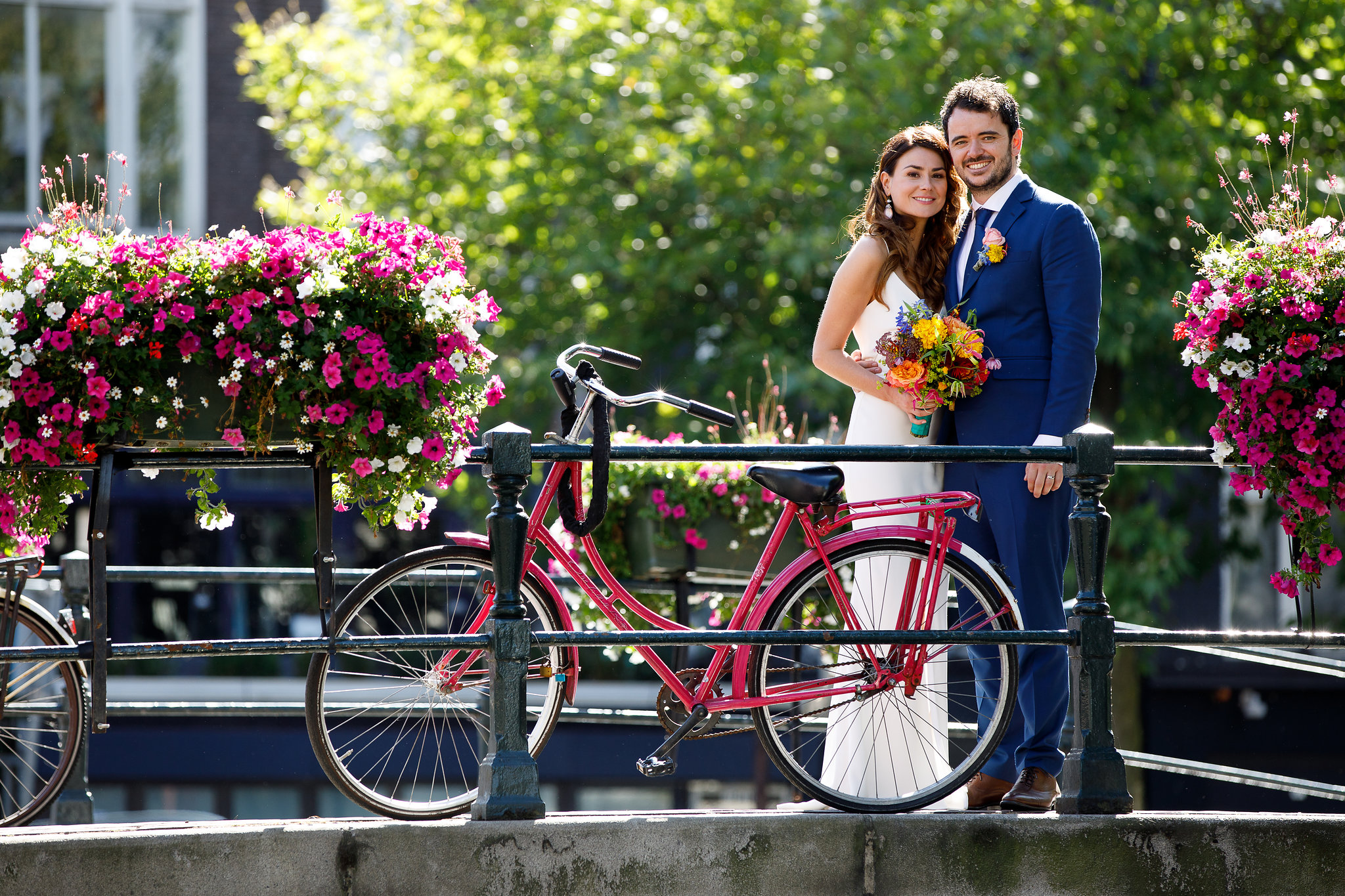 CITY CHIC WEDDING
The vibrant city of Amsterdam will play an integral part in your wedding day. Imagine a ceremony at a luxurious boutique hotel, stepping aboard a salon boat and exploring the picturesque canals of Amsterdam and dinner at a stylish dining venue, along the famous canals where magazine covers – like Gigi Hadid's Vogue cover – have been shot and where socialites regularly host exclusive dinner parties. And what about ending your perfect day in a luxurious suite? What a wonderful way to celebrate your love!
MORE INFORMATION
TYPICAL DUTCH WEDDING
When in Rome, do as the Romans do. Ever heard of this famous saying? When you're visiting a foreign place, it's fun to dive into that specific culture and adhere to the customs of that country. So, when in Amsterdam, why not take full advantage of all this rich city has to offer?
What comes to mind when you think of traditional Dutch culture? Exactly: Delfts Blue pottery. For our Typical Dutch Wedding package we have something truly special in store for you: a unique venue in which your wedding ceremony will occur in the famous Delfts Blauwe Kamer (The Delfts Blue Room). This venue is not only one of a kind, it's fantastically Dutch!
After the ceremony you will be welcomed aboard a traditional canal boat in which you will explore Amsterdam and all it has to offer. Dinner will be served at one of the local hotspots where you will enjoy the Dutch cuisine at its finest.
Delfts blue, tulips and Amsterdam's famous canals. What a beautiful setting for your big day.
MORE INFORMATION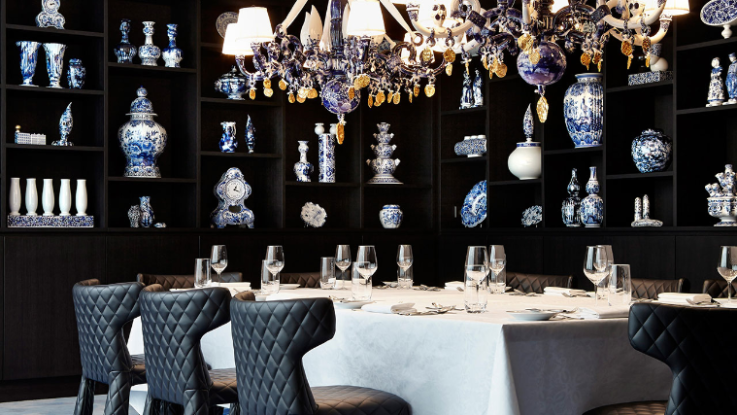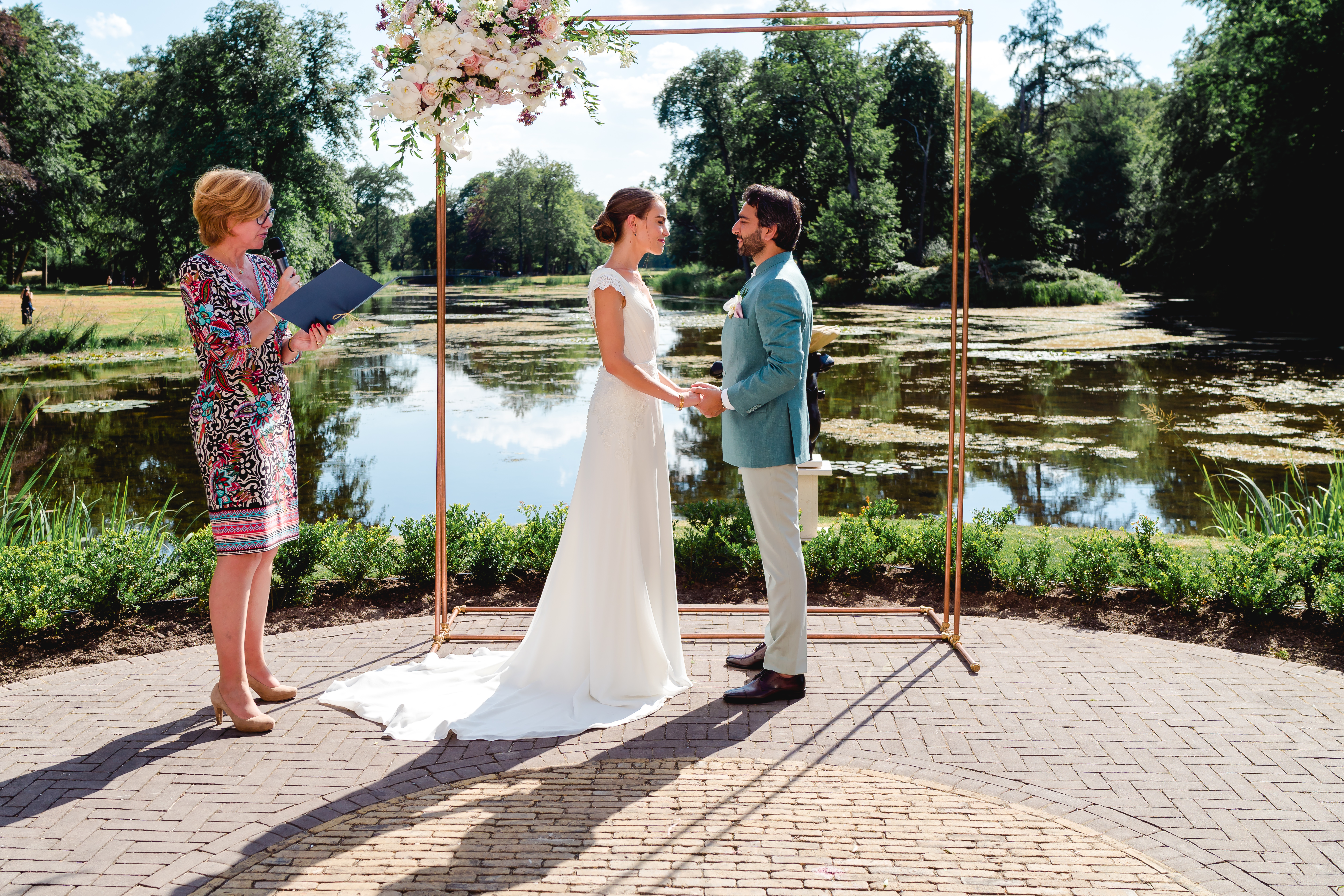 ROMANTIC WEDDING
A romantic fairytale wedding theme has something inherently endearing. Exchanging your vows on an enchanted boat, surrounded by your loved ones, is simply magical. The perfect setting for the perfect ceremony. And what better way to celebrate your marital bliss than with sweets and delicacies? As tradition has it, the bride and groom will cut the wedding cake together and feed each other the first bite. Just think of those heartwarming wedding pictures! In the evening you will enjoy a delicious dinner at an authenic canal house with a stunning view of the Herengracht. Of course, our photographer or videographer will ensure that every moment wil be captured so you can enjoy your big day for a long time to come.
MORE INFORMATION
URBAN WEDDING
Amsterdam is exciting, lively, trendy and historic. The sky is the limit in the capital of the low lands for those who want that fashionable, contemporary wedding. There is no better place to celebrate your love for one another than among the famous canals in the heart of this vibrant city. Imagine the ceremony on a modern, robust salon boat, do you see yourselves exchanging your vows while cruising along some of the most beautiful sites that the Netherlands has to offer? Or what about saying your "I do's" on one of Amsterdam's historical bridges?
Amsterdam is not only known for its breathtaking, historical architecture, but also for its modern and industrial venues. Wouldn't they serve as the perfect space to host a one of a kind wedding dinner?
During your wedding day, you will be welcomed at one of Amsterdam's most popular hotspots. What a perfect way to soak up all that this city has to offer and enjoy the biggest day of your lives.
MORE INFORMATION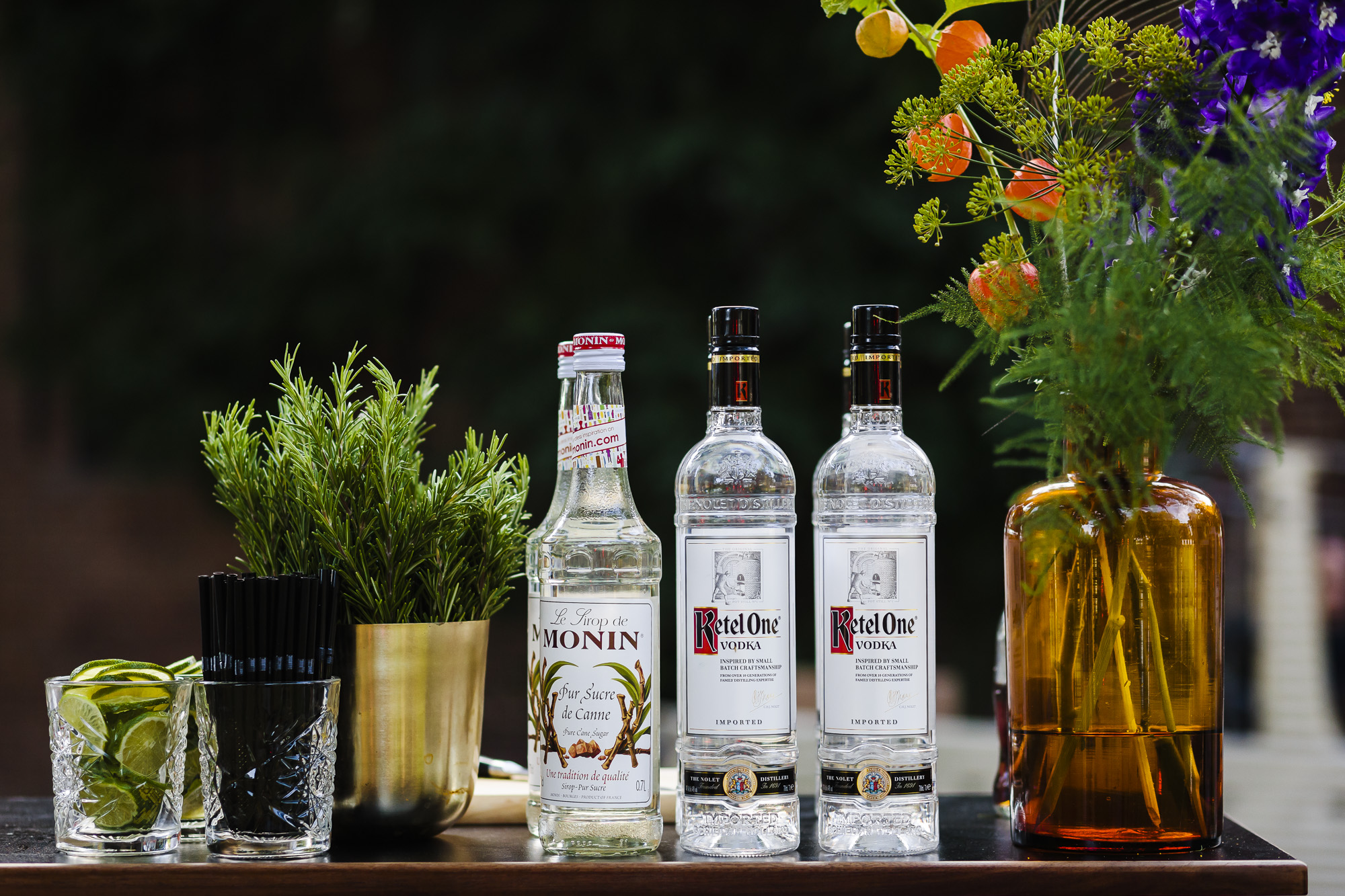 Photo credit: Susan Susan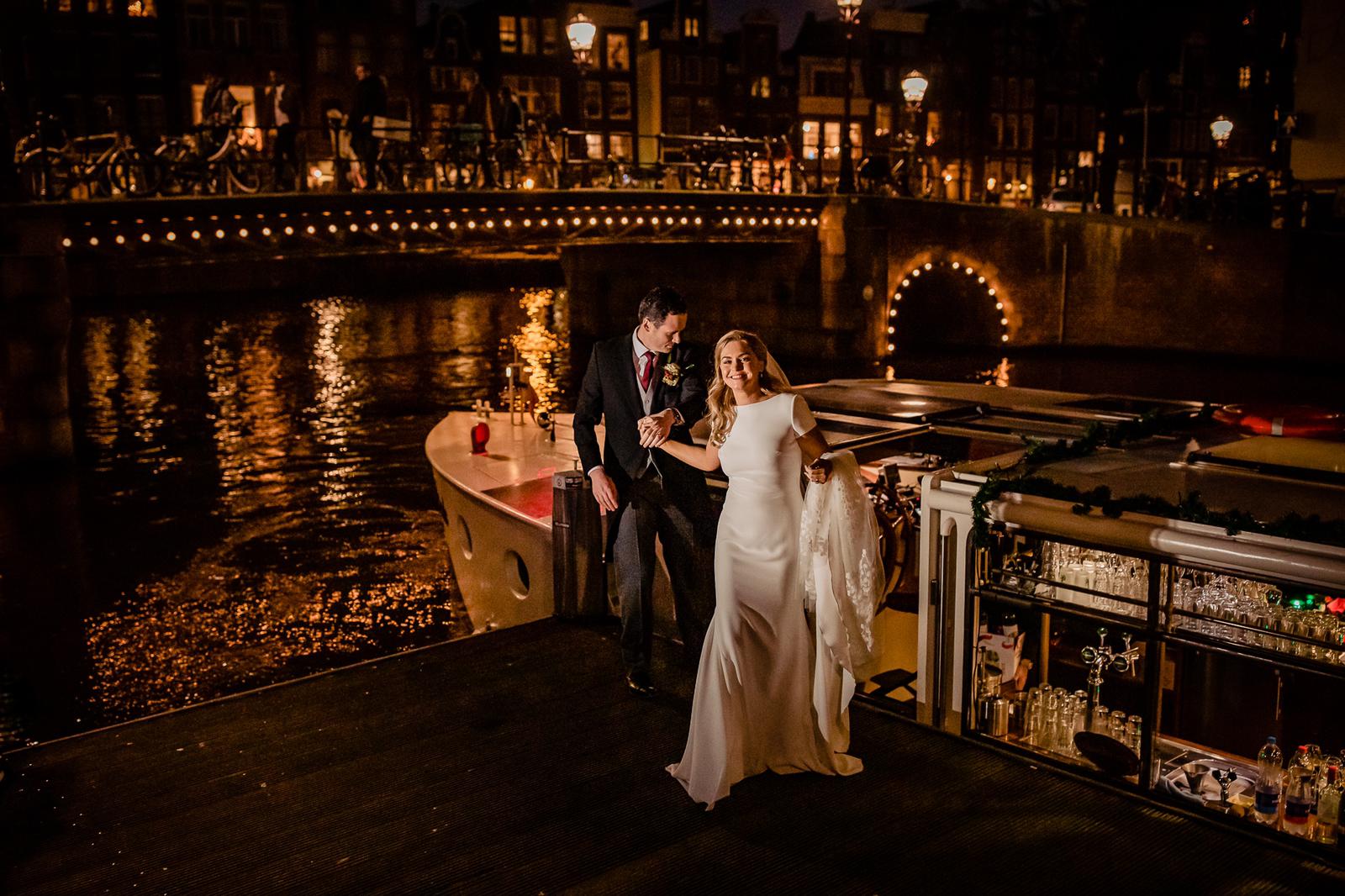 BOUTIQUE WINTER WEDDING
In the winter Amsterdam transforms into a truly wondrous place, a magical city where children run around and play in the snow or go skating on the frozen canals. Where people get together and enjoy hot cocoa or a glass of wine and treat themselves to the typical Dutch delicacy, the "oliebol" on one of the pop-up ice rinks that grace the picturesque squares of this city.
A mesmerizing, hidden gem will serve as the location where you will exchange your vows and say your "I do's". Afterwards, you will enjoy a relaxing ride on a beautiful salon boat and delight in the snowy landscape that is Holland's capital. Your wedding dinner will be luxurious and intimate as you enjoy a carefully selected menu around the crackling fire.
Your wedding day will feel like a winter wonderland tale, that you will remember forever.
MORE INFORMATION
ELOPEMENT AMSTERDAM
Looking for an intimate alternative to a big, traditional wedding? Where the two of you and your love for one another matter more than anything and everything else? Eloping is an incredibly romantic and adventurous way to profess your love and it just so happens that Amsterdam is the perfect spot to sneak away to say "I do."
Please note that a civil wedding is only applicable for couples who live in The Netherlands,  so we will organise a symbolic ceremony for you.
MORE INFORMATION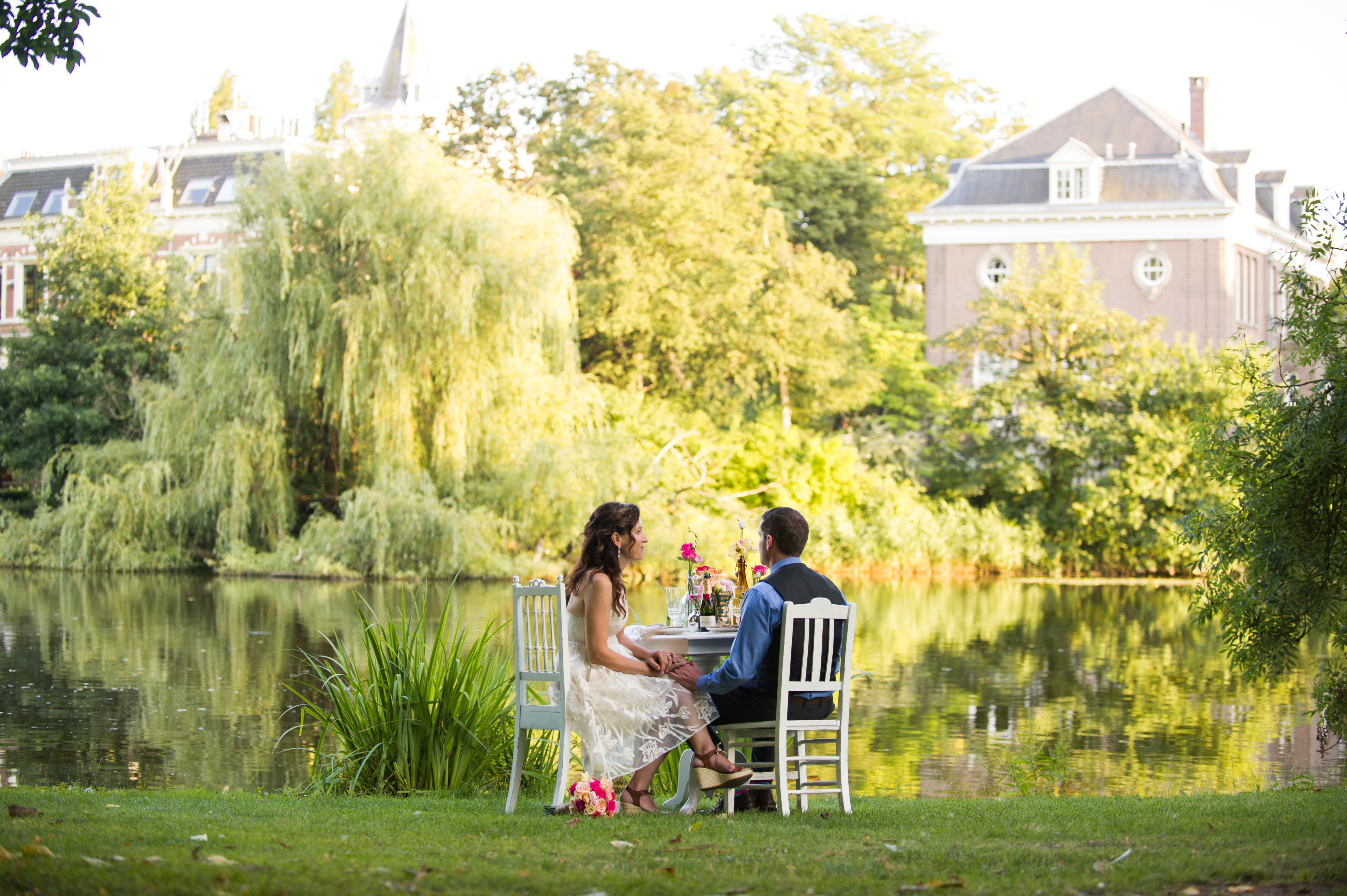 Photo credit: Sassen en Verstraaten Fotografie