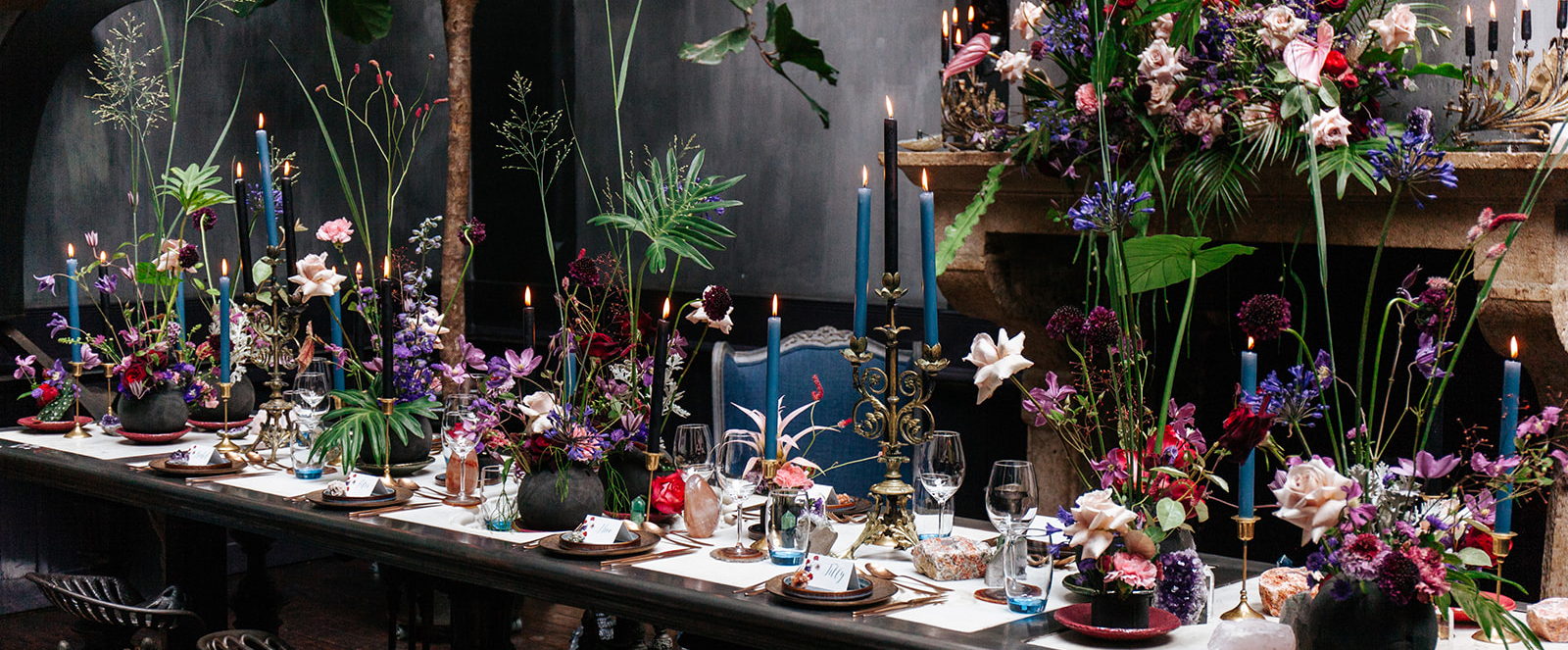 Annelies Hollander & Liz van de Lande
THE LADIES BEHIND
"All our partners are passionate entrepreneurs who are experienced at what they do, authentic and creative. With the majority of them we have a partnership for over 10 years. Because of all this My Wedding Amsterdam is able to provide services that will exceed your expectations."
ANNELIES HOLLANDER
Annelies obtained her degree in business administration and has worked in the corporate world as a consultant. In 2010 her entrepreneurial spirit and passion for organizing events led her to follow her curiosity and she started her own business. In 2011 Annelies founded Art2Arrange and became a wedding planner and event manager which was a major success. In 2017 Annelies kept on dreaming and developed the next big idea: My Wedding Amsterdam.
What makes Annelies tick? Amsterdam and her workplace in the Pijp area, driving across the country in her Fiat 500, fresh flowers, long summer nights spent with her closest friends, Italian high heels, a sunny autumn day, yoga in nature and scouting venues and suppliers all over Europe.
LIZ VAN DE LANDE
Liz was born in Eindhoven, grew up in Flanders and has been living in the Dutch capital for years. She is a mix of Southern-Netherlands coziness, Flemish charm and Amsterdam directness.
Until 2010, she left her high-heeled footprints at international hotel chains (including Hilton, Sheraton, Sofitel, Mövenpick), as well as in Walt Disney World Florida and Disneyland Paris. With a good ear for listening, innate organizational skills and the talent to always be able to ensure that the plan will come together , she started her wedding plan company Weddingbliz in 2010.
Annelies asked Liz in 2019 to join her at My Wedding Amsterdam, together they have more than 25 years of wedding planning experience.
What makes Liz tick? Traveling all over the world, her 5 year old daughter, having lovely dinners with friends, sun on her face and cruisin' with her daughter through Amsterdam in her "bakfiets".
LOCAL NETWORK
Over the last 12 years Art2Arrange has set up partnerships with a multitude of suppliers and venues. This was a true blessing because the established local network was eager to work with My Wedding Amsterdam from the get-go and they expanded their network with new hidden hotspots and suppliers.
Cookies
We gebruiken cookies op onze website om u de meest relevante ervaring te bieden door uw voorkeuren en herhaalbezoeken te onthouden. Door op "Accepteren" te klikken, stemt u in met het gebruik van ALLE cookies.
-
We use cookies on our website to give you the most relevant experience by remembering your preferences and repeat visits. By clicking "Accept", you consent to the use of ALL the cookies.
Read More
.
Privacy Overview
This website uses cookies to improve your experience while you navigate through the website. Out of these, the cookies that are categorized as necessary are stored on your browser as they are essential for the working of basic functionalities of the website. We also use third-party cookies that help us analyze and understand how you use this website. These cookies will be stored in your browser only with your consent. You also have the option to opt-out of these cookies. But opting out of some of these cookies may affect your browsing experience.