The Ladies Behind Annelies & Peggy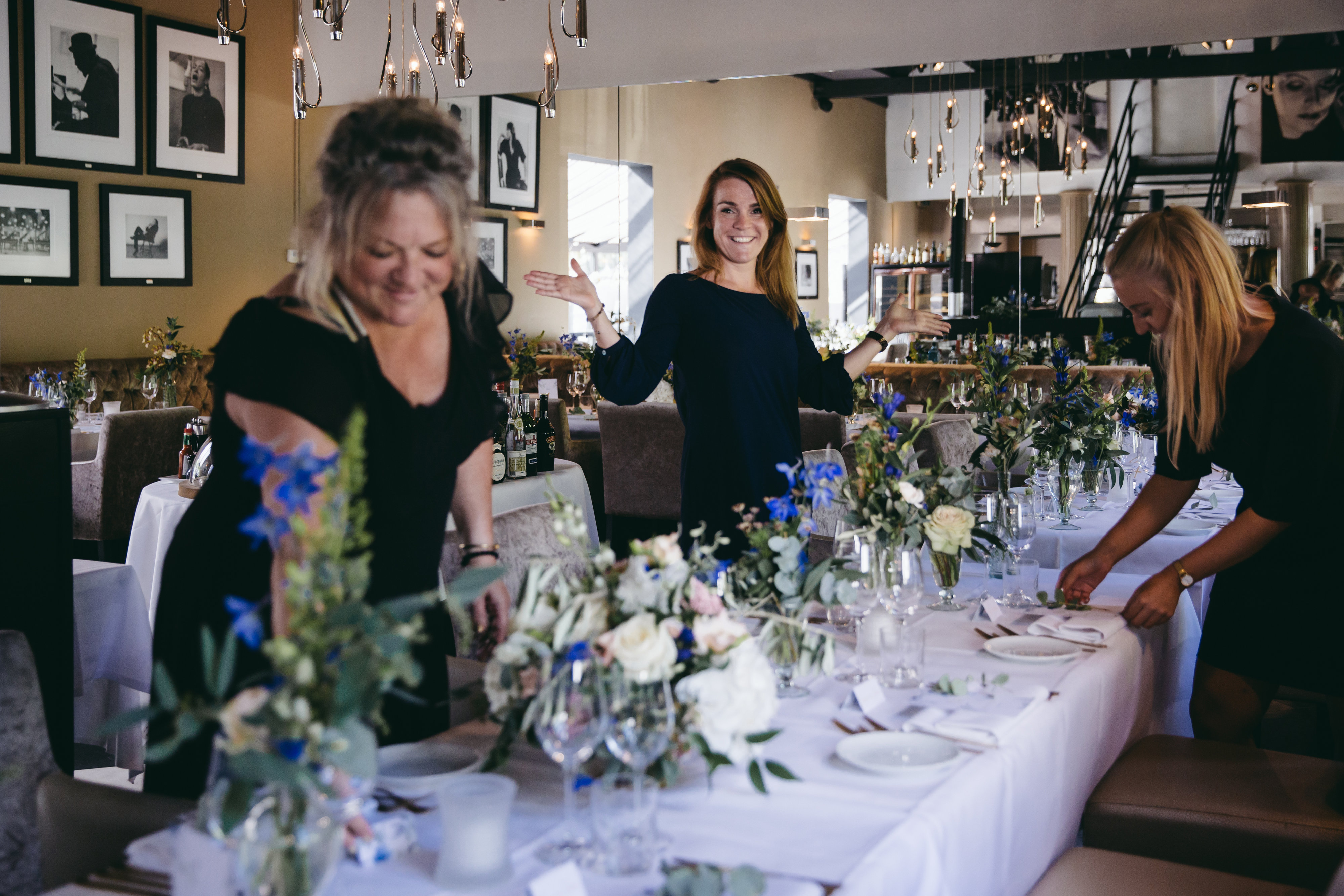 Annelies Hollander & Peggy Steijn
THE LADIES BEHIND
"All our partners are passionate entrepeneurs who are experienced at what they do, authentic and creative. Because of all this My Wedding Amsterdam is able to provide services that will exceed your expectations."
ANNELIES HOLLANDER
Annelies obtained her degree in business administration and has worked in the corporate world as a consultant. In 2010 her entrepreneurial spirit and passion for organizing events led her to follow her curiosity and she started her own business. In 2011 Annelies founded Art2Arrange and became a wedding planner and event manager which was a major success. In 2017 Annelies joined forces with Peggy and, together, they expanded their horizons, which led to the next big idea: My Wedding Amsterdam.
What makes Annelies tick? Amsterdam and her workplace in the Pijp area, driving across the country in her Fiat 500, fresh flowers, long summer nights spent with her closest friends, Italian high heels, a sunny autumn day, yoga in nature and scouting venues and suppliers all over Europe.
PEGGY STEIJN
Peggy has left her mark in the Advertisement and Facility world, and now she has chosen to broaden her horizon with Annelies. What makes Peggy so very good at what she does is her eye for detail, her organizational talent and her creativity. She turns every event into a personal and one of a kind happening.

Peggy and Annelies have worked together since 2017 and, together, they organize world class events for My Wedding Amsterdam and beyond.
LOCAL NETWORK
Over the past couple of years Art2Arrange has set up partnerships with a multitude of suppliers and venues. This was a true blessing for Annelies and Peggy, because the established local network was eager to work with My Wedding Amsterdam from the get-go and they expanded their network with new hidden hotspots and suppliers.